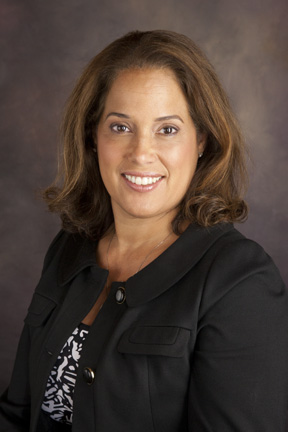 Licensed NYS Salesperson
Esther comes to Homes By Mara with an expertise in title insurance, says she is enjoying working in the real estate sector.
"I find that meeting people from all walks of life and helping them achieve their dreams of owning a home to be a rewarding and gratifying experience," explains Lirio. "In working in real estate, I am able to assist individuals throughout the real estate process and be there to service and support their needs every step of the way."
She adds that working with Homes By Mara and its Founder/President Mara Navaretta equips her with the means for delivering superior service for her clients. "Working for Homes By Mara as opposed to larger corporate type agencies has many advantages," she says. "It provides me with a level of personal support that would not typically be found within a bigger real estate office of which I would likely be among a sea of hundreds of agents. That individualized level of support gives me a foundation for the quality level of personalized attention and service that I am able to deliver for my clients."
Prior to joining Homes By Mara, Lirio, who has an Associates Degree in Science and Arts from Nassau Community College, was a Principal at her own title business, GE Abstract Inc. in Elmont, NY, which she opened in 2003. She also worked at RCA Land Search, Inc., now located in Queens, NY, where she was in charge of production, sales and closings.
Navaretta says Lirio is a fine addition to her "all-star" real estate team and that her title insurance background provides an extra benefit for her clientele. "Since Esther has specialized in the title industry, she is able to identify and help resolve any title issues that might arise before a house goes into contract, which helps to ensure that the real estate process remains a smooth and pleasurable ride for our clients."

This is the moment that you should enjoy the most; looking at the available properties in Long Island; imagining yourself living in the home that you have always dreamed about. You don't want just another database that gives you rehashed property descriptions. You want to walk around the neighborhood from the comfort of your own home.