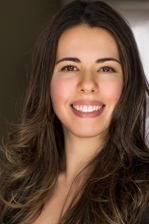 Licensed NYS Salesperson
Lisa once worked as an elementary school teacher at St. Kevin' as well as St. Luke's, both in Queens then began working with her husband who is a real estate investor. Lisa has been responsible for examining houses while designing their layouts as well as décor.
"Real estate has always interested me because each home is unique in it character and backstory. I am delighted to have the opportunity to play a role in sharing the unique history and character of Long Island houses with today's home buyers to assist them in their search process and help them uncover which home best meets their wants and needs."
Homes By Mara Owner and President Mara Navaretta is proud to have Lisa part of her team. "Lisa brings great value to our operations and clientele. She has a strong appreciation for customer service and a knack for understanding a home's potential. Her ability to interpret a home's unique character and history translates into successful representation of our clients' needs and assists them with finding the right home for them."
Originally from Bayside, Queens, Coscia is now a Syosset Resident . She has a Bachelor of Arts in Drama/Theater and from Queens College and a Master of Arts Degree in Education from St. John's University.

This is the moment that you should enjoy the most; looking at the available properties in Long Island; imagining yourself living in the home that you have always dreamed about. You don't want just another database that gives you rehashed property descriptions. You want to walk around the neighborhood from the comfort of your own home.